Some shots from back in Sendai that I never got around to posting. Always a fun area brimming with activity, as it serves the local trains as well as the Shinkansen (bullet train) line which brings in people from all over the country.
This one was technically taken in the afternoon but it's in the station so it seemed to make sense to include it here.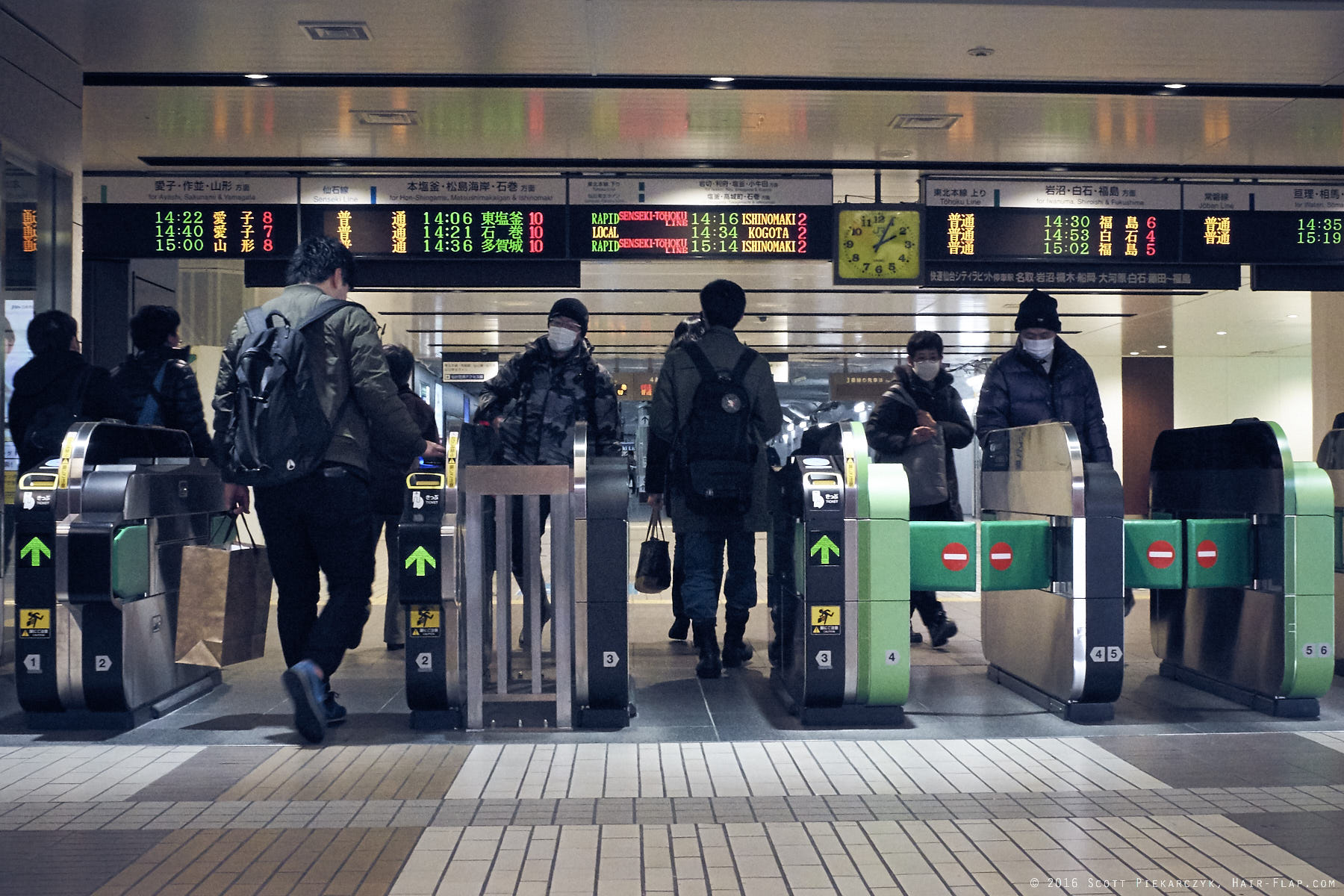 There's always groups of various pop-up stands selling lots of local food items. We got some really amazing powdered mulberry tea here once from a local tea farm. Tasty and caffeine-free which made for pleasant evening sipping.
Back next week with more!